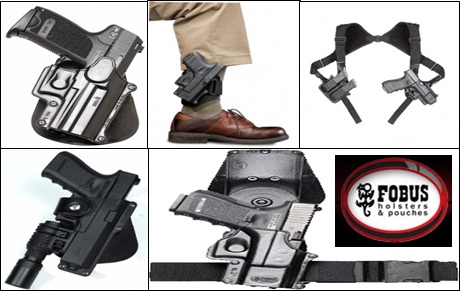 1. The combat proven Concealed Carry Holster is a revolutionary step forward in holster design and technology.
Made from injection molded polymer and weighing 2 ounces these revolutionary holsters are comfort, technology and
tactical fitment personified. Further these holsters are high riding, close fitting, with a low profile, have a rubberized paddle
for comfort, steel reinforced rivet attachment system for durability. Being rugged, reliable these are virtually maintenance
free with life time warranty. Wide variety of holsters for all types of pistols (including (Glock, SIG, Berretta, Browning) and
revolvers are available in Paddle Holster, Roto-Holster™ (system rotates 360° employing a forward or rearward cant) as
well Tactical Roto-Holster (accommodates accessories mounted on frame rails or trigger guards) design. Besides belt
mounted model – Waistband, Ankle mounted, Shoulder and Thigh Holsters are also available.
2. Client List.

(a) National Police Academy (NPA), Hyderabad.
(b) Punjab Police.
(c) Natinal Investigation Agency, New Delhi.
(d) SSG, CISF.
For more details please email us atinform.srg@gmail.com