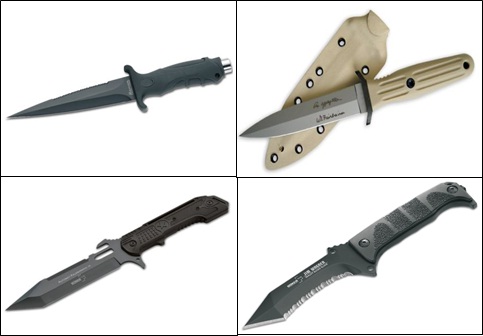 1. The famous knives with the tree-brand are manufactured in the German blade-city since 1869. Since
then, no knife left Boker Production facility without this sign of quality. The history of Böker has been affected by
eventful times, but two things remained: passion and enthusiasm for extraordinary knives.
2. Today Böker is renowned all over the word as manufacturer and supplier of an unmatched variety of
blade and handle materials and biggest manufacturer in Europe for Sport Knives, Tactical Knives and Collector's
knives.
3. Client List. Newly Introduced in India.